The Future of Industrial Internet of Things (IIoT) after COVID19 Pandemic
Keywords:
Industrial IoT (IIoT), Operational Technology (OT) , Industry 5.0, COVID19 Pandemic, IIoT models
Abstract
Industrial IoT (IIoT) devices obtain, analyse, and use data from connected equipment, Operational Technology (OT), locations, and people. IIoT helps to regulate and monitor industrial systems. Also, the same implementation can be carried out for automated record updates of asset placement in industrial storage units. IIoT can realize the seamless integration of various manufacturing devices equipped with sensing, identification, processing, communication, actuation, and networking capabilities. Based on such a highly integrated smart cyber-physical space, it opens the door to create whole new business and market opportunities for manufacturing. Network control and management of manufacturing equipment, asset and situation management, or manufacturing process control bring the IIoT within the realm of industrial applications and smart manufacturing as well. IIoT in manufacturing could generate so much business value that it will eventually lead to the Fifth Industrial Revolution, also referred to as Industry 5.0. Though IIoT is getting widely explored and used by many global organizations, especially with the current COVID19 Pandemic situation. The global industry moves to address these concerns have begun including the development of international standards. This study examines the prospects of Industrial IoT and its application in the global business sectors for doing their businesses more effectively and efficiently. This study would assess the most suitable IIoT models of various IIoT services offerings industries will likely use. The study will also analyse risks and challenges for the global business entities, while adopting IIoT technologies and service offerings along with their actual needs, wants, desires, suitability, requirements, and expectations.
Downloads
Download data is not yet available.
References
"COVID19 Global Economy Impact Outlook Report" - World Bank, June 2020.
Hands-On Industrial Internet of Things: Create a Powerful Industrial IoT Infrastructure Using Industry 4.0, Antonio Capasso and Giacomo Veneri
Enterprise IoT: Strategies and Best Practices for Connected Products and Services, Frank Puhlmann, Jim Morrish, Rishi M. Bhatnagar, Dirk Slama
Industrial IoT Application Architectures and Use Cases, Malarvizhi Nandagopal, Jenn-Wei Lin, Pethuru Raj, E. A. Neeba, A. Suresh
Industrial IoT: Challenges, Design Principles, Applications, and Security, Ismail Butun
Internet of Things: Concepts and System Design Book by Milan Milenkovi?
Internet of Things (IoT): Principles, Paradigms and Applications of IoT, Kamal Kant Hiran, Dr Hemant Kumar Gianey, Dr Kamlesh Lakhwani, Joseph Kofi Wireko
Internet of Things: Principles and Paradigms, Rajkumar Buyya, Amir Vahid Dastjerdi
Designing Embedded Systems and the Internet of Things (IoT) with the ARM Mbed, Book by Perry Xiao
Internet of Things (IoT): Systems and Applications, Mehmet R. Yuce, Jamil Y. Khan
Wireless Communication Networks and Internet of Things: Select Proceedings of ICNETS2, Volume VI, S Subashini, P Vetrivelan, Adamu Murtala Zungeru
Internet of Things (IoT) Applications for Enterprise Productivity, Erdinc Koc
Enterprise IoT: Strategies and Best Practices for Connected Products and Services, Frank Puhlmann, Jim Morrish, Rishi M. Bhatnagar, Dirk Slama
Internet of Things: A Hands-on Approach Book by Arshdeep Bahga and Vijay K. Madisetti
Internet of Things is a revolutionary approach for future technology enhancement: a review, Sachin Kumar, Prayag Tiwari & Mikhail Zymbler, Springer Open, Dec 2019
Internet of Things (IOT): Research Challenges and Future Applications, AbdelRahman H. Hussein, International Journal of Advanced Computer Science and Applications, 2019
Future applications and research challenges of IOT, Habib Ur Rehman, Muhammad Asif, Mudassar Ahmad, Dec 2017
Internet of Things for Current COVID-19 and Future Pandemics: an Exploratory Study, Mohammad Nasajpour, Seyedamin Pouriyeh, Reza M. Parizi, Mohsen Dorodchi, Maria Valero, Hamid R. Arabnia, Nov 2020
The History, Present and Future with IoT, Neha Sharma, Madhavi Shamkuwar, Inderjit Singh, Dec 2018
Future IoT tools for COVID-19 contact tracing and prediction: A review of the state-of-the-science, Vicnesh Jahmunah, Vidya K. Sudarshan, Shu Lih Oh, Raj Gururajan, Rashmi Gururajan, Xujuan Zhou, Xiaohui Tao, Oliver Faust, Edward J. Ciaccio, Kwan Hoong Ng, U. Rajendra Acharya, Feb 2021
https://www.mckinsey.com/industries/advanced-electronics/our-insights/coronavirus-industrial-iot-in-challenging-times
https://www.globenewswire.com/news-release/2020/08/29/2085754/0/en/Industrial-Internet-of-Things-IoT-Market-To-Grow-At-A-CAGR-of-21-3-During-2020-To-2028-Quince-Market-Insights.html
https://home.kpmg/cn/en/home/news-media/press-releases/2020/09/covid-19-forces-one-of-the-biggest-surges-in-technology-investment-in-history.html
https://www.forbes.com/sites/sap/2020/09/08/how-can-industry-40-help-manufacturers-during-covid-19/#75903fca31ea
https://connectedworld.com/covid-19-winners-and-losers-in-industrial-iot/
https://technoweekly.com/technologies/510038/industrial-iot-market-research-report-2020-with-covid-19-impact-analysis-forecast-2026-esticast-research/
https://www2.deloitte.com/content/dam/Deloitte/in/Documents/technology-media-telecommunications/in-tmt-IoT_Theriseoftheconnectedworld-28aug-noexp.pdf
https://cambashi.com/industrial-iot/
https://www.i-scoop.eu/internet-of-things-guide/industrial-internet-things-iiot-saving-costs-innovation/
https://www.ge.com/digital/blog/everything-you-need-know-about-industrial-internet-things
https://www.marketsandmarkets.com/
https://www.forbes.com/sites/louiscolumbus/2016/11/27/roundup-of-internet-of-things-forecasts-and-market-estimates-2016/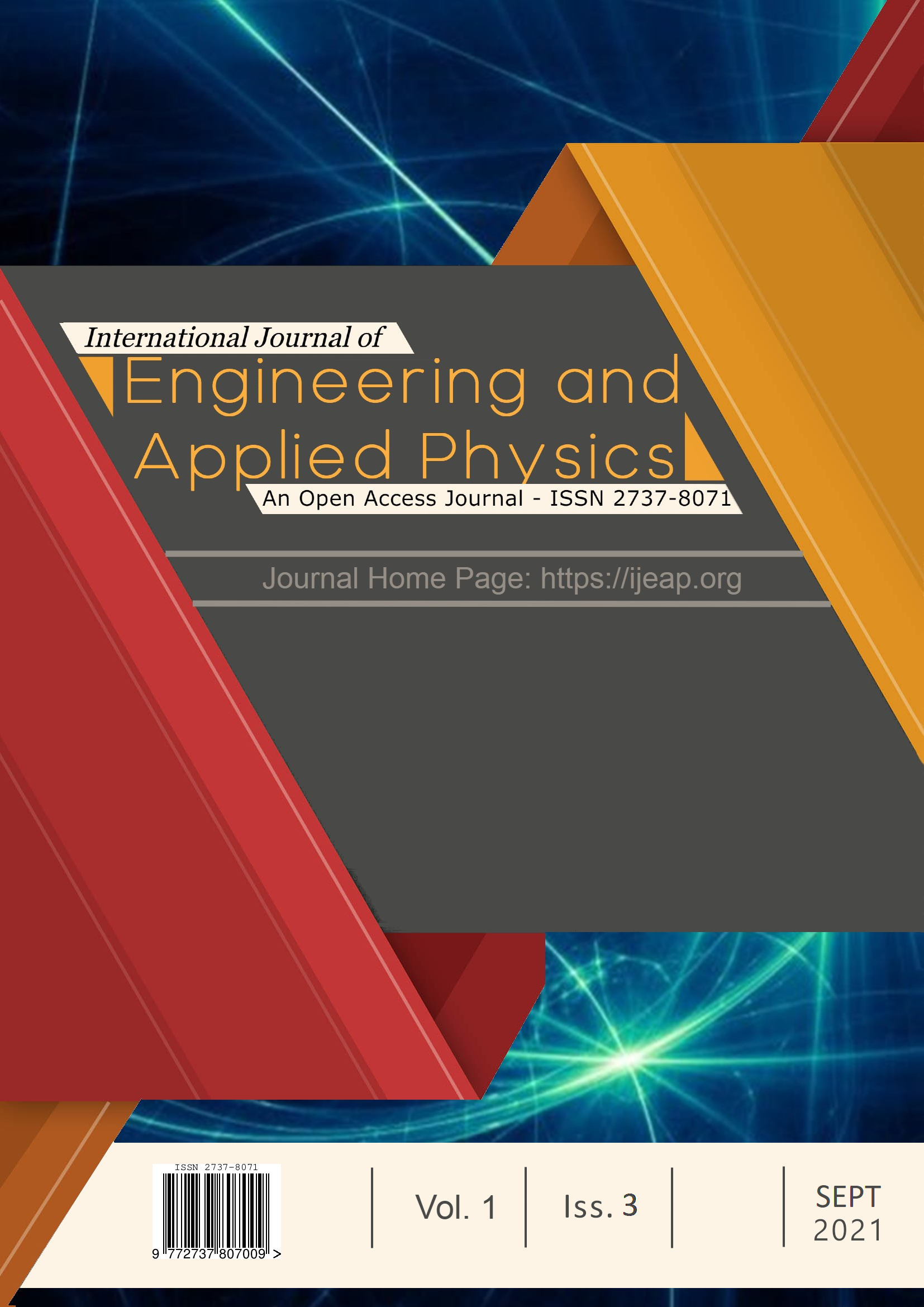 Downloads
How to Cite
[1]
R. Patil, "The Future of Industrial Internet of Things (IIoT) after COVID19 Pandemic", international journal of engineering and applied physics, vol. 1, no. 3, pp. 242–271, Sep. 2021.
License
Copyright (c) 2021 Rituraj Patil
This work is licensed under a Creative Commons Attribution 4.0 International License.
Copyright on any article in the International Journal of Engineering and Applied Physics is retained by the author(s) under the Creative Commons license, which permits unrestricted use, distribution, and reproduction provided the original work is properly cited.
License agreement
Authors grant IJEAP a license to publish the article and identify IJEAP as the original publisher.
Authors also grant any third party the right to use, distribute and reproduce the article in any medium, provided the original work is properly cited.